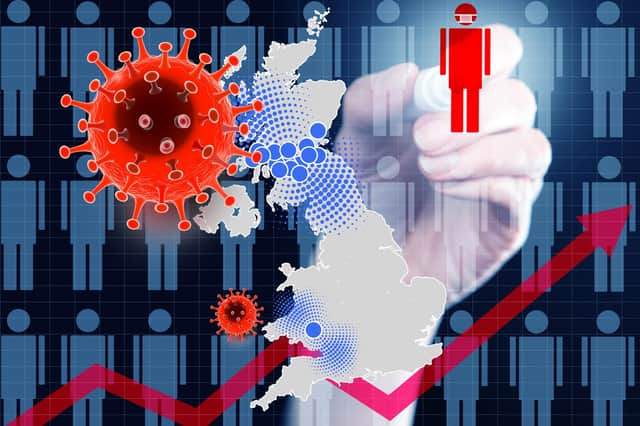 Covid rates UK: the areas where coronavirus cases are highest right now
Covid-19 cases are continuing to rise across the UK, with Scotland recording its highest ever rates this month since the pandemic began.
While First Minister Nicola Sturgeon has said that cases in the country appear to be slowing down, she warned that figures are still "far too high".
The record high rates have been linked to the reopening of schools for the autumn term, as well as music festivals around the UK which saw case numbers go up shortly after.
Ms Sturgeon told the Scottish Parliament this week that an increase of more than 70 per cent in the average new daily cases was recorded in Scotland between 22 and 29 August, but figures for the most recent week, up to 9 September, show an increase of only nine per cent.
A new scientific paper in The Lancet, funded by Moderna and authored by several leading scientists, suggested that some lockdown measures will be needed in the run up to Christmas to prevent a peak in hospitalisations.
Co-author Dr David Strain, senior clinical lecturer at the University of Exeter, said: "If we don't do anything, hospitalisations will be at the same level as they were at the previous peak at the beginning of November.
"We have to do something. Whether that something is a firebreak, whether that something is changing the vaccination strategy, or just reintroducing masks and social distancing. But we will definitely have to do something between now and Christmas."
But where are Covid-19 cases highest in the UK right now? Listed are the 15 areas with the highest coronavirus case rates, based on the latest data available up to 4 September. Images are for illustrative purposes only.