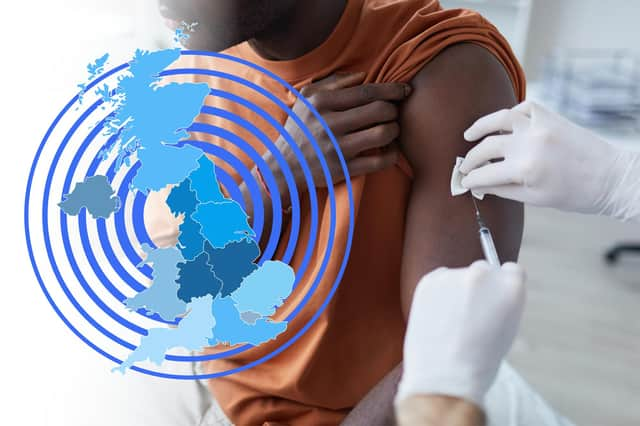 Covid vaccine uptake lowest in Midlands among 18 to 29-year-olds - how UK areas compare
Covid-19 vaccine hesitancy among young people has dropped, new figures suggest.
A recent survey conducted by the Office for National Statistics (ONS) from 23 June to 18 July indicates that hesitancy among adults aged between 18 and 25 has fallen.
It has also dropped among 16 and 17-year-olds after the Joint Committee on Vaccination and Immunisation (JCVI) recommended extending the vaccination programme to the age group earlier this month. The extension of the rollout means that all of the UK's 1.4 million 16 and 17-year-olds are now eligible to receive a first dose .
The ONS said its data involved 15,433 people aged 16 and above in England, Scotland and Wales. Overall, more than nine in 10 adults (96 per cent) reported positive sentiment towards Covid-19 vaccines while just four per cent reported hesitancy.
Areas which previously had the highest hesitancy earlier this year have seen some falls, with inner London east, outer London west, the North West, and west Wales and the Valleys all seeing uptake among young people improve.
While vaccine hesitancy among young adults is improving, some parts of the UK are lagging behind in the number of vaccinations administered.
Listed are the areas of the country where the lowest number of first doses have been given among 18 to 29-year-olds, based on the latest available data from public health bodies in England, Scotland, Wales and Northern Ireland. Areas with the lowest uptake are listed first.