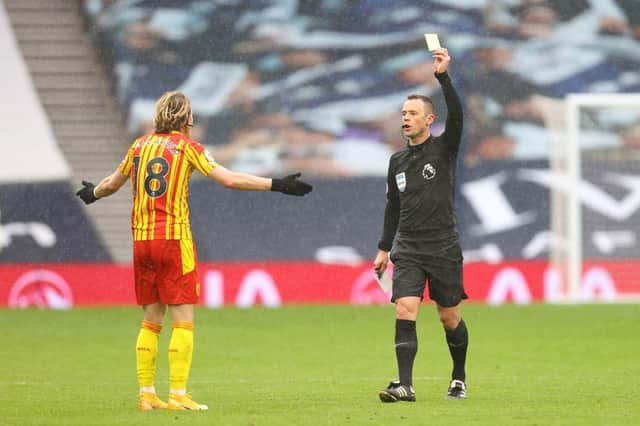 Revealed! Sheffield United player worst in Premier League for referee run-ins
They may be rooted to the foot of the table, but there is one area in which Sheffield United are leading the Premier League this season.
The Blades have picked up 55 bookings this term – the highest tally in the division, and five more than any other side apart from Fulham.
Given their looming relegation to the Championship, there's a strong argument to be made that an excess of cautions is low on United's list of issues, but it's surely no coincidence that they have racked up so many bookings while also registering an average of just over 41% possession this term.
The Blades are being starved of the ball, and are seemingly resorting to nefarious means to try and win it back.
At the other end of the table, as a point of reference, Manchester City have picked up just 30 bookings and have averaged nearly 64% possession in the Premier League in 2020/21.
It's not exactly rocket science that the more time you spend without the ball, the more opportunities you have to commit fouls.
But in terms of getting in trouble with referees, one United player really stands out…
BettingOdds.com have ran the numbers on which Premier League players have made the fewest fouls for every yellow card they have received this season – or in other words, who gets their names taken by officials most often – and their findings make for interesting reading.
Click and scroll through the pages below to read our countdown of the most punishable talents in the top flight...